Social Networks featuring Brendan Walsh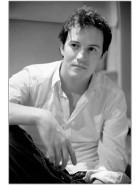 Brendan
Walsh
Locality: 2000 Antwerp, Belgium
Job: Management Consultant
Education: ESCP-EAP (International Management, MSc European Management), HKU Utrecht School of the Arts (Music, N/A), University of Huddersfield (Music with a Modern Language, BA(Hons))
Status: Seeking employment
Language: German (Fluent), English (Fluent), Spanish (Fluent), French (Fluent), Italian (Basic knowledge), Dutch (First language), Russian (Basic knowledge)
Experience: (Management Consultant), Belgium Revisited vzw (Director), l'Oreal Professional Products, (International Marketing Development - Group management trainee), Linedata Services, (Junior Sales Executive Europe), IBM, (Junior Consultant), BIAM, (Production Manager), Société Générale, SGCIB, (Derivatives and Solutions Group: Sa...
Wants: A job as a management consultant. And also contacts in Creative industry, Banking and Luxury Marketing
Haves: Languages, Creativity, European Management, Presentation skills, gift of the gab
Interests: Music performance: cello, piano, gamba, classical, pop, rock, improvisation, folk - Sports, Wall climbing, cross-country running, squash, fitness - Culture, travel, sword dance - Friends
About me: About me AT THE MOMENT:Just finishing a project as a management consultant at the airport of Brussels (Business Performance Improvement). Now I'm looking to move on into strategic consultancy, preferably with a focus on media and entertainment, yet open to many other industries. I'm aiming for the big consultancies, such as McKinsey, BCG, Bain. About me OTHERWISE:Talkative, always on the move, bu...


Brendan
Walsh
Location: Ireland
Industry: Computer Networking
Current: CRM on Demand Business Development at Oracle
Past: Senior IT Sales Executive at Diatec Account Manager/Business Development at Ergo Sales Team Supervisor at National Pen Inside Sales Team Leader at Software Spectrum Inside Sales Executive at Software Spectrum Order Management Agent at Zomax Ireland ltd see less... 3 more...
Education: Dublin Business School Dublin Institute of Technology


Brendan
Walsh
Location: Ireland
Industry: Information Technology and Services
Current: Consultant - Social Media at Voodoo (Ireland) SEO and Social Media Consultant and Trainer at Organic SEO Specialists

Brendan
Walsh
Location: Ireland
Industry: Marketing and Advertising

References for Brendan Walsh